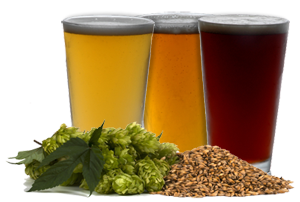 What's Happening a Legend?
Blue Ribbon Craft Beer Fest
Saturday, October 7 at 2PM - 7PM
The inaugural Blue Ribbon Craft Beer Fest will take place Oct. 7 from 2pm-7pm. Attendees will receive a souvenir tasting glass and enjoy unlimited 4 ounce tastings from over 30 Virginia craft breweries. This event is a partnership between the Virginia Craft Brewers Guild and State Fair of Virginia to celebrate the booming independent craft beer industry in the state and introduce a new audience to this unique agricultural product. Fest attendees will have the opportunity to interact with owners, brewers and representatives from throughout the commonwealth and enjoy their fantastic products while listening to live music. List of Participating Breweries can be found at the link below: http://d2w7gersd1ix5b.cloudfront.net/files.ashx?t=fg&rid=StateFairVA&f=Participating_Breweries.pdf Tickets are $15 in advance and $20 at the tent. State fair admission is not included. You must have admission to the State Fair to attend.