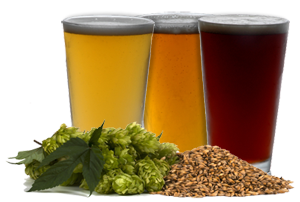 Join our mug club! Mug members enjoy discounted beers on Mondays and try all of our new releases first. For details about joining ask your server or bartender.
We love our neighbors! If you live or work in the 23224 zip code then we've got specials for you! Enjoy discounted beers with your take home glass mug and help us represent Manchester!
Bring the whole family because kids eat free until 5pm with the purchase of an adult entree! You can also enjoy free live music starting at 6:30! Check our calendar to see who's playing this week.
Friday at 7PM - 8:30PM

Legend Brewing Company
Enjoy a Renaissance \u201cromp\u201d with Queen Elizabeth I and her court, as they arrive at \u201cRichmond Palace\u201d (a.k.a Legend Brewing) in \u201cRichmon ...
Saturday at 12PM - 7PM

Legend Brewing Company
24 years ago, Legend began as a small tasting room and pub off of an old gravel road called West 6th Street in Richmond's Historic Old Manchester District. Toda ...
Saturday at 12PM - 7PM

South of 14th Street bridge at Plant Zero
RVA Earth Day benefits Feed RVA, a local nonprofit organization fostering accessibility and nutritional education in Richmond communities. Beer tickets are $6 e ...