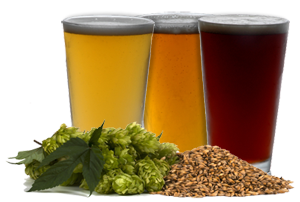 Join our mug club! Mug members enjoy discounted beers on Mondays and try all of our new releases first. For details about joining ask your server or bartender.
We love our neighbors! If you live or work in the 23224 zip code then we've got specials for you! Enjoy discounted beers with your take home glass mug and help us represent Manchester!
Bring the whole family because kids eat free until 5pm with the purchase of an adult entree! You can also enjoy free live music starting at 6:30! Check our calendar to see who's playing this week.
Sunday 28 at 6PM
Saturday 30 at 6PM

Legend Brewing Company
If the weather stays nice, come join us on the patio for some drinks and music, if not come inside and do the same. Red Light Rodeo at Legend Brewing Company t ...
Thursday at 4PM - 11PM

Legend Brewing Company
Join us as we welcome a new addition to our seasonal lineup! Our new Spring Pale Ale will sport a light honey color and a mild malty body with just a hint of ca ...
Thursday at 2PM - 9PM

Legend Brewing Company
We're excited to share with you a new series of limited release Brown Ale variations for 2018! Kicking it off first is our Classic Brown Ale with added Cherries.
Sunday 31 at 8PM
Monday 1 at 1AM

The Circuit - Arcade Bar
With over 50 arcade games, and 50 self-serve beer taps, why wouldn't you want to spend New Years Eve at The Circuit?! We are working with only a select number o ...