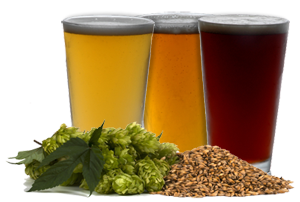 Join our mug club! Mug members enjoy discounted beers on Mondays and try all of our new releases first. For details about joining ask your server or bartender.
We love our neighbors! If you live or work in the 23224 zip code then we've got specials for you! Enjoy discounted beers with your take home glass mug and help us represent Manchester!
Bring the whole family because kids eat free until 5pm with the purchase of an adult entree! You can also enjoy free live music starting at 6:30! Check our calendar to see who's playing this week.
Let's kick off the weekend together!
Saturday at 4PM - 8PM

University of Richmond
Prior to the Spider men's basketball game versus regional rival JMU on December 9th, fans can participate in the season's first Basketball & Brews event, presen ...
Saturday at 12PM - 9PM

Legend Brewing Company
We're tapping a Pineapple Pale Ale & Nutella Porter this weekend at the Manchester Harvest Festival!
Saturday at 12PM - 9PM

Legend Brewing Company
Legend Ember Ale is a traditional English ESB. This style is known, not for its bitterness as the name suggests, but for its balance and the interplay between m ...
Saturday 21 at 12PM
Saturday 30 at 12PM

Science Museum of Virginia
Science on Tap 2017 Science. Craft Beer. Food. Music. 10.21.17 Noon-5 PM Rain or Shine! This festival features a host of Virginia's finest craft beers and ci ...