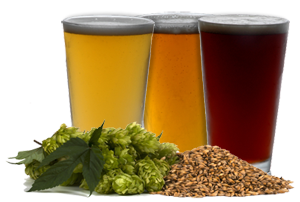 Saturday at 10AM - 2PM

Legend Brewing Company
Come celebrate the third event in the Bike Month Triple Header, a fun and family-friendly scavenger hunt! Set out in teams of 2-4 to solve Richmond riddles and ...
Saturday at 11AM - 4PM

Legend Brewing Company
RideRichmond is teaming up with Legend Brewing to host a FREE bike swap on Saturday, May 27th. All are welcome! A community swap area will be provided if you h ...
Saturday 23 at 8PM
Sunday 24 at 8AM

5001 Cartersville Rd, Powhatan, VA 23139-3912, United States
The concept is simple: you have 12 hours. How far can you mentally and physically push yourself through the night? The course follows an 8-10 mile horse trail ...
Saturday at 2PM - 7PM

Chesapeake City Park
2nd Annual Revolutionary Beer Fest Saturday, May 6, 2017, 2:00 \u2013 7:00 PM Chesapeake City Park Benefiting the Great Bridge Battlefield & Waterways History ...