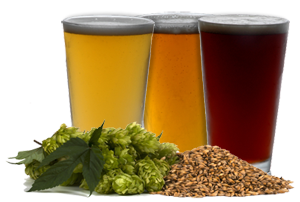 What's Happening a Legend?
ESP ESB Urban Legend Pub Release
Thursday, March 9 at 11:30AM - Friday, March 10 at 11PM
2017's first installment of our Urban Legend Series is inspired by a famed mystic and medical clairvoyant known as the most documented psychic of the 20th Century. He frequently and repeatedly demonstrated the ability to peer into the past and predict the future with uncanny and uncommon accuracy. "The "Sleeping Prophet" would lie on a couch, drift off into a phase of dormancy and forecast events through the state of "Universal Consciousness." It has been rumored that the "Miracle Man of Virginia Beach" even went so far as to foresee the remarkable harmony of flavors embodied in this latest Urban Legend Series, ESP ESB. The Legend Brewers also predict your enjoyment of this well-balanced ale.