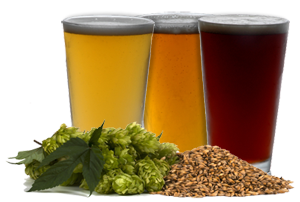 What's Happening a Legend?
Double Steal the Pint Night
Tuesday, March 21 at 6PM - 11PM
Our upcoming Steal the Pint Night is going to be a double feature! We are partnering with Starhill Brewery and Legend Brewing Company for another fun night of good food and great beer. If you buy a beer, you get to keep the glass! We will have Starhill Brewery The Love & Red Reviver and Legend Brewing Company Brown Ale and Utebier. Beers are only $5.50.