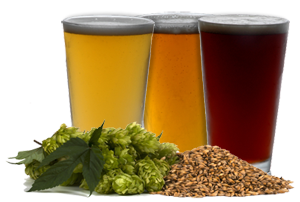 Urban Legend Series
Women in Black Eisbock
AVAILABLE MARCH 12th According to a March 1902 article in The Roanoke Times, a 'Woman in Black' was terrorizing the men of Roanoke. No one knew who she was, where she came from, or why she was there, but she was known to be strikingly beautiful with ...
Fairy Cross Raspberry Saison
AVAILABLE JUNE 18th In Stuart, VA a state park has accredited the Legend of supernatural creatures lingering in the forests. Fairy Stone State Park was named for the cross shaped crystals found in the region — these are suggested to be created by ti ...
Norfolk Experiment Imperial Stout
AVAILABLE OCTOBER 1 A World War two rumored experiment was the teleportation and small-scale time travel (with the ship sent a few seconds in the past) of the USS Eldridge from the Philadelphia Naval Shipyard to Norfolk, Virginia, on October 28, 194 ...