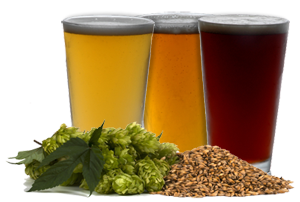 What's Happening a Legend?
23rd Anniversary Party!
Saturday, April 15 at 2PM - 9PM
We're hosting our 23rd Anniversary Party on Saturday, April 15th from 2pm - 9pm at the Richmond location (321 W 7th St). The event will be held outdoors with a large stage in the parking lot overlooking the skyline view of Richmond. Expect a pig roast along with a full buffet of southern comfort food alongside the full line of Legend Brews. Live music performances by Wade Reynolds, The Greater Richmond Bagpipes, Trey Hall Trio, Slack Family and Chamomile & Whiskey. A $25 admission fee includes three tickets to be used on beer or buffet. Anyone under the age of 21+ or designated drivers can purchase admission tickets for $10 and anyone younger is FREE. Advance tickets will be available at the pub for $20. Extra food and beverage tickets will be available for purchase on-site for $6 each.